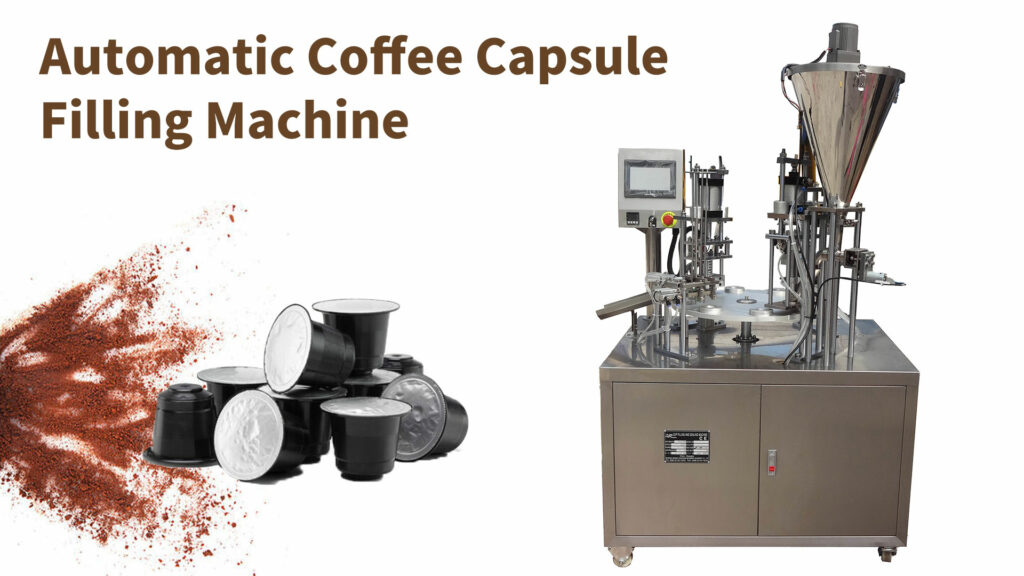 The coffee & tea capsule filling machine can handle both injected and thermoformed capsules of different dimensions. In the case of self-protected capsules, the machine can also handle them in a modified atmosphere (nitrogen).
This machine is a reliable and cost-effective option, designed for low/medium production volumes. It's a rotary machine with a compact footprint, thus ensuring remarkable space saving.
According to capsule configuration, tailor-made solutions are possible.
The machine proves its flexibility by being able to get upgraded in speed on the field, from 2 to 4 production lanes, and fitting different capsule styles on the same machine, with an easy size changeover between the different formats.
The machine can be also equipped with an aroma doser that dispenses drops of liquid flavors on top of the coffee into the capsule, avoiding the risk of cross-contamination while producing flavored coffee.
Features:
1. Automatically accomplish all production processes, small volume, and operate easily.
2. PLC control system and full display and real-time monitoring.
3. Automatically load the cup.
4. Automatically vacuum suck and convey materials.
5. Servo control auger filling.
6. Filling liquid system(various flavor)
7. Automatically suck the capsule rim remaining powder.
8. UV germicidal lamp(option)
9. Automatically suck and place the lid.
10. Filling nitrogen system, nitrogen flush process from empty capsule to heat seal station.
11. Automatically heat seal, line seal, and flat seal.
12. Automatically output finished products.
13. Automatically reject the unqualified product.
14. Automatically count capsule quantity on the conveyor belt; the Sensor detects empty cups loading position, no cups, and alarm.
15. No cup, no filling, no seal, if an empty cup is in the mold, automatically start the reject function, and recycle it.
16. Automatically detect lids quantity, below a certain position, alarm, and inform add lids.
17. Machine mainframe adopts food-standard stainless steel. Organic glass door design, beautiful appearance, high safety.
18. Automatically count finished products.
19. Failure tips display on the touchscreen.
The machine is suitable for various granule, powder, and liquid materials. Such as coffee, milk powder, milk powder, tea, tea, instant powder, yogurt, and other food materials.
Applicable Capsule: Compatible Nespresso, Dolce Gusto, Lavazza blue or point, Pod, K-CUP, K-shot, OneCUP